Do you love your dentist? Our patients tell us they do. We're family dentists that are here to make a difference, and you'll feel it.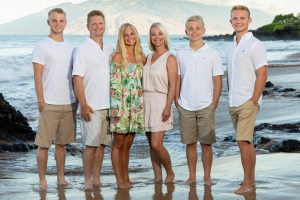 Dr. Jason Grebner
Dr. Jason Grebner was born and grew up in Aberdeen. He graduated from Aberdeen Central in 1992. He earned a Bachelor's degree from Northern State University, and then went on to graduate from Marquette University School of Dentistry in 2001 with his Doctorate of Dental Surgery.
Dr. Grebner has been the South Dakota Dental Association Northern District Secretary Treasurer since 2003, and is a member of the American Dental Association. He is also a member of the school board at Aberdeen Christian.
"You can always count on me to take the time to listen to your questions and concerns. We'll do our best to work together with you toward the goals you have for your smile and overall oral health."
Dr. Grebner enjoys all phases of dentistry from single tooth restorations to full mouth makeovers. The majority of his patients are families with young children, but he has and enjoys seeing patients of all ages. Dr. Grebner is dedicated to the newest advancements in dentistry and strives to keep up-to-date with the latest technology. He believes in providing state of the art comprehensive care that is tailored to fit the lives of his patients in the newest dental facility in Aberdeen. "Ultimately, my goal is that when you visit our office you will be so happy and gratified with you or your family's experience that you will spread the word and encourage your friends and family to join us and become part of our wonderful dental community."
Dr. Grebner and his wife Heather have four children: Dan, Matt, Lilly and Joe. They enjoy attending their children's swim meets. As a family they are active in outdoor activities and like to travel.
Dr. Thomas Kaiser
Dr. Thomas J Kaiser was raised on a farm 25 miles NW of Ellendale, ND. He earned a Bachelor of Science in biology from the University of Mary in Bismarck, ND. He then attended Creighton University Dental School, and has been practicing dentistry in Aberdeen since May of 2008.
Dr. Kaiser is an active member of the dental community. He is a member of the American Dental Association, the South Dakota Dental Association and the Northern District Dental Society.
Dr. Kaiser believes in providing the most advanced dental care in a comfortable and at-home atmosphere. He is diligent in his pursuit to stay current in providing dentistry's leading dental care procedures.
Dr. Kaiser enjoys all phases of general dentistry, including the placement and restoration of implants. He strives to build professional patient relationships based on trust.
Dr. Kaiser lives in Aberdeen with his wife, Becky and their 4 children: Grace, Lincoln, Luke and Evalyn. He enjoys spending time with his family, outdoor activities and attending Green Bay Packers games in the fall.
Dr. Joseph Rigg
Dr. Rigg (…the Dentist) and his wife Kris have made Aberdeen their home for the past 33 years. They moved here from Lincoln, NE upon graduating from the University of Nebraska College of Dentistry in 1988. They then began both his dental practice and raising their family. They have four beautiful daughters (Maire, Mairghread, Erinn, and Fionualla). They have three son-in-laws now as well (Jon, Michael, and Dyllan).
Dr. Rigg's hobby is also his profession. Do what you love and love what you do. Kris loves to scrapbook and has accumulated quite a variety of very organized memory books as a result. Kris has functioned in a variety of capacities within the practice over the years acting as an assistant, front office staff, bookkeeper, and a janitor as the needs of the business dictated. She taught preschool and special education until the arrival of their first child. She has been the consummate home maker ever since. Their girls have also taken a turn spending time helping out over the years in the office. It has become and remained very much a family practice in that regard.
Dr. Rigg's move over and in with Family Dental feels a very natural one. He and Kris feel it will be beneficial to themselves, their patients, as well as for Family Dental. Dr. Rigg has no plans to retire and is looking very much forward to a long, pleasant journey along this new path.